+positive masters+
Welcome to Positive Masters where we develop our mindset and passion projects!
Our mission is to provide you with mindset practices and tips for your passion projects to boost your happiness and counter any anxiety, sadness, or anger you may be facing!
Blog & Social Media
We write motivational posts in our blog and on Youtube, Instagram, Facebook, Pinterest, Twitter, LinkedIn, and TikTok on practices to strengthen your mindset and advice for your passion projects to help you to live a happier a peaceful and purposeful life!
Youtube
Visit Positive Masters' Youtube Channel.
Enjoy our Mindset Clips videos hosted by Positive Masters founder, Jon Riki Karamatsu (entrepreneur, attorney, and retired politician) where he shares with you practices to strengthen your mindset that he has collected through his research on psychology, philosophy, and neuroscience as well as practices he gathered from his network of psychiatrists, psychologists, medical doctors, and loved ones.
Participate in the "Study and Work with Me" videos using the Pomodoro system with Jon Riki Karamatsu to help you reach your goals to develop yourself and your passion projects!
Podcast
We have a podcast called the Positive Masters Show hosted Jon Riki Karamatsu. He shares with you practices to strengthen your mindset. Jon also shares the importance of working on your passion projects to get more bursts of joy and greater purpose. Moreover, through his experience as an entrepreneur, lawyer, and politician, Jon shares business, legal, and government tools that you can use if you decide to make your passion project into your passion business. Feel free to listen to the Positive Masters Show Podcast here on our website, on the Positive Masters Youtube Channel, or on all major podcast platforms where you can subscribe and download episodes.
Apparel & Accessories
Check out our apparel and accessories with inspirational designs and sayings!
You can say your positive phrases out loud or quietly to yourself. With a positive mindset, you will be able to have the grit to weather your most challenging times and be grateful for all the good things in your life!
Positive Masters Club
Click the subscribe button on the top right corner of this website or on the post in the middle or at the end of this Home page to subscribe to our email list so you can become a Positive Masters Club member to receive tips on how to live a happier life, special discounts, and updates on products and services that are exclusive to members only.
Boutique Company
Positive Masters is a boutique company and brand based in Honolulu, Hawaii, U.S.A. We create our own graphic designs and content. We have a printing and fulfillment partnership that has operations in Charlotte, North Carolina, U.S.A. and Riga, Latvia, Europe. Shipments can be sent to anywhere in the world. As a small business, we print onto our apparel and accessories in limited batches; therefore, our printing, packaging, and shipping take about 7 to 12 days to complete a Standard Shipping order, which we provide for FREE. For a cost, you can order Express Shipping (1 to 3 business days after fulfillment) or Overnight Shipping (1 business day after fulfillment). With this process, the costs for our apparel and accessories are higher per item; thus, we price our apparel and accessories comparable to other boutique brands. 
Thank You!
Thank you for joining us! Inner peace is our mission, our practice, and our way of life. If we can play a small role in brightening up your soul, we would be extremely honored! We send our well-wishes and positive energy to you! 
Blog
---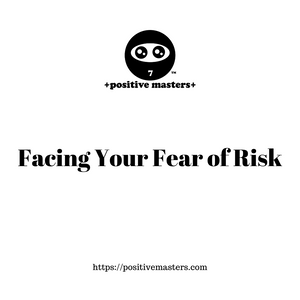 Facing Your Fear of Risk 9th Rest Day for 2022 I took my 9th rest day for 2022 yesterday, Friday, April 8, 2022. I also rested most of Thursday, April...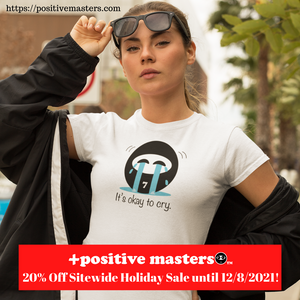 It's okay to cry. Tears of sadness. Tears of joy. Release the feelings you have inside. You were born crying. It's part of being human. Let this "It's okay to...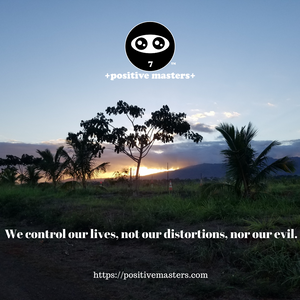 Carl Gustav Jung, a Swiss psychiatrist and psychoanalyst who founded analytical psychology mentions how we must confront our shadow, the darkness within the unconscious of all of us. If we...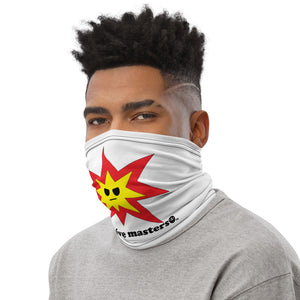 I'm mindful of my thoughts and emotions with my Angry Explosion Logo Unisex Neck Gaiter
Wear our Angry Explosion Unisex Neck Gaiter as a reminder for you to always be mindful of your thoughts and emotions, especially anger, in order for you to make the right actions in your life.
Buy Now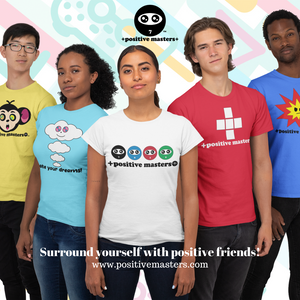 Surround Yourself with Positive Friends!
Shop Now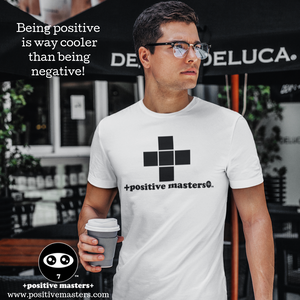 Being Positive is way cooler than being negative!
Being positive is way cooler than being negative! Your daily acts of kindness can put a smile on a person's face, even motivate others to live a happier life! In contrast, negative people drain your energy with their anger, impatience, pessimism, complaints, and tantrums. When you maintain peace within yourself, you can handle challenging situations in a calmer manner. Only when everyone is at peace with oneself will we attain world peace. Leave a positive legacy filled with love, compassion, and empathy for the younger generations to follow! 😃🙌
Click here to purchase our Plus Sign Logo Unisex T-Shirt, pictured on our model! 
The plus sign design on the t-shirt represents your positive lifestyle. It also represents adding up your daily wins such as your small goals for the day, wonderful interactions with others, simple pleasures, and time with your loved ones! ❤
Shop Now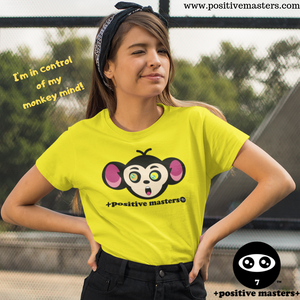 I'm in control of my monkey mind!
Shop Now